PUNCH LISTS
FinishLine is a single platform for all punch list items
FinishLine is all about effectively managing lists.
Punch lists or defect lists are some of the most extensive and labor intensive lists used during construction. Since these lists are typically completed at the very end of a project, there is additional pressure on teams. Using a punch list app like FinishLine can help to streamline this time consuming process.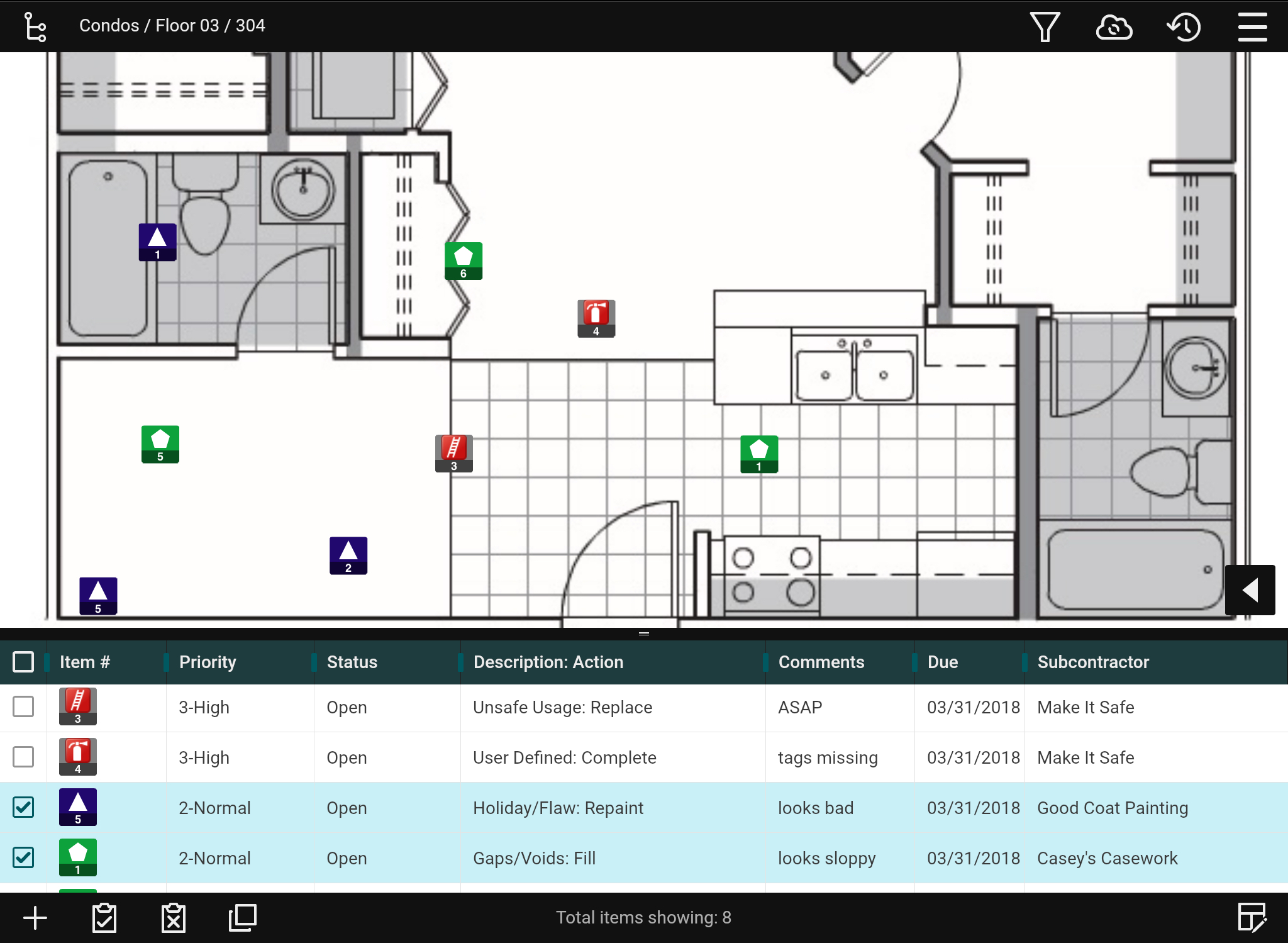 With FinishLine, general contractors, construction managers and architects find that they can be proactive using punch lists throughout a project. Sometimes referred to as "rolling punch lists", it becomes an effective way to communicate with subcontractors about project defects prior to final punch.
FinishLine's punch on the plan technology makes the process of entering items during inspections quick and easy. Just touch the screen of your device and go. Once you have collected information in the field, reports can be shared quickly with the responsible parties.
When all parties participate using the same terminology and technology, everyone is on the same page. You can easily manage defects as they come up to deliver clear and concise information to the right person.
FinishLine provides an efficient and collaborative method for managing inspections.
"Coming from the software we were using prior (Bluebeam Revu), FinishLine has made punch listing way easier. A night and day difference."
Get started by learning more about
FinishLine pricing
. Improve your punch lists with a visually based system and powerful reporting options. Have any questions or want more information about the FinishLine punch list app? Please
contact us
and we'll connect with you.